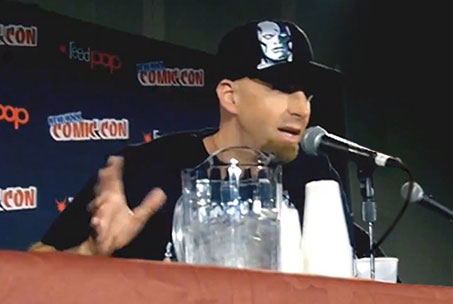 Josh Book leads creative teams for projects across the entertainment industry, including animated TV series, video games, films, and commercials.
He's held major creative roles on projects for the biggest entertainment studios and brands in the world including Marvel, Disney, DreamWorks, Nickelodeon, and Electronic Arts. He also loves helping the next generation of artists and animators, having taught at Animation Mentor, co-founding Nickelodeon's CG Apprentice program, and contributing to several books on animation and 3D computer graphics.
Currently, Josh is the Creative Director of Licensing at Roblox, and is the Co-Founder of Mighty Yeti Studios.
Marvel Heroes Panels and Interviews

Marvel Heroes: PAX 2012 panel

SDCC 2011: Gazillion and the Marvel Universe MMO

Marvel Heroes: Developer Diary #3 - Building a Hero

Marvel Heroes: New York Comic-Con 2012 panel