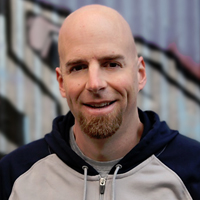 I lead creative teams for projects across the entertainment industry, including TV animated series, games, films, and commercials. These days my roles are usually Creative Director, Art Director, or Animation Director.
I've held major creative roles on projects for the biggest entertainment studios and brands in the world including Marvel, Disney, DreamWorks, Nickelodeon, and Electronic Arts. I love helping the next generation of artists and animators, having taught at Animation Mentor, co-founding Nickelodeon's CG Apprentice program, and contributed to several books on animation and 3D computer graphics.
I co-founded and am the Creative Director of Mighty Yeti Studios, developing original animated series pitches and graphic novels. My full work history is at my LinkedIn profile.
Studios, partners, and brands I've worked with