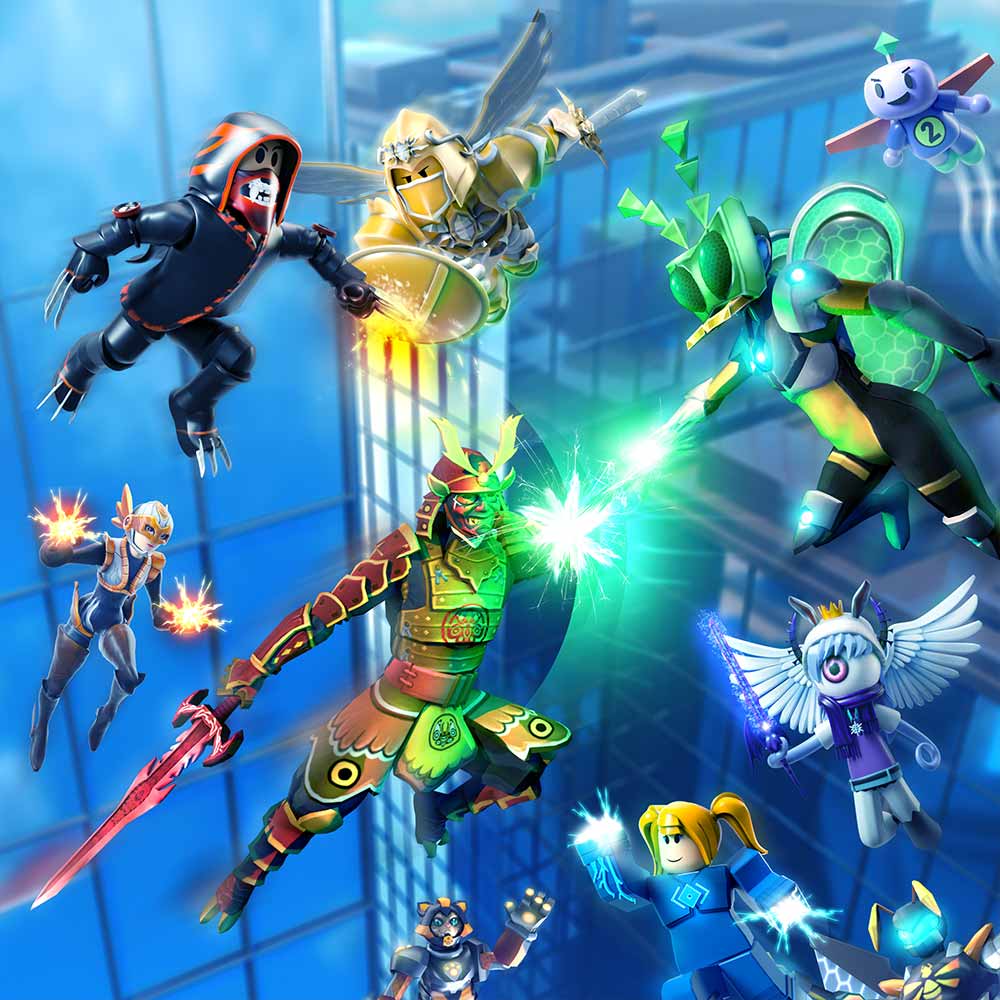 Roblox Creative Direction
Client: Roblox
Role: Creative Director, Licensing; Creative Director, Business Development.

As Creative Director for the Business Development team (formerly Creative Director, Licensing), my role is a mix of both top level strategic direction and tactical hands-on creative work.
I've represented the Roblox brand and top creators' experiences and IPs in key art and licensed consumer products. I've provided art direction for key art for Roblox and top developer experiences for strategic partnerships including Apple, Google, Amazon, Microsoft Store, and Xbox. I've also worked with partners' IPs including Nike, WWE, Star Wars, DC, Bakugan, and more.
I've directed the creative assets for all Roblox licensed consumer products, packaging, and promotions, including a top action figure line from Jazwares, a Roblox licensed Xbox, Nerf blasters, an apparel line from BioWorld, and books from Egmont Publishing.
I've worked with Roblox internal teams including marketing, brand partnerships, developer relations, product, avatar, and design, with our external business development and licensing partners, and with creative studios and artists around the world.